Buyer Success Story: By Their Own Design
I had the pleasure of meeting Rhiannon and Jared at a Somerville open house I hosted on a chilly day in the late Fall. I immediately noted their laser focus and attention to detail as they inspected the single family fixer-upper from top to bottom. We chatted about the property's history, and while they determined that the house ultimately wasn't for them, a connection was made between the three of us.
A week or so later, we sat down together at my office, and I listened to Rhiannon share with me the home she and Jared envisioned. In their search, they had been disappointed repeatedly and were increasingly feeling that what they wanted either didn't exist or wasn't within reach. From our conversation, I learned that Rhi and Jared both had backgrounds in architecture and design, and that the home they had in mind needed to be structurally sound and also provide space for creativity and hands-on projects.
They weren't satisfied with the inventory of newly renovated condos, which in their eyes lacked character and typically had finishes that weren't their taste. They also weren't looking to buy a property that required renovations extending much beyond the capacity to complete themselves. For Rhi and Jared, true value resided in the in-between: a property with some original charm which they could move into and make updates of their own design — all within their budget. Location was also key, as they relied on public transportation and walking and biking to get around. Their main areas of focus were Cambridge, Somerville, and Jamaica Plain.
"After almost giving up on the real estate market, we met Maggie and were impressed by her thoughtfulness and collaborative nature. Within a few months of getting to know us and understand our specific needs and desires for a new home, she found exactly what we wanted and made sure it became ours." -Rhi & Jared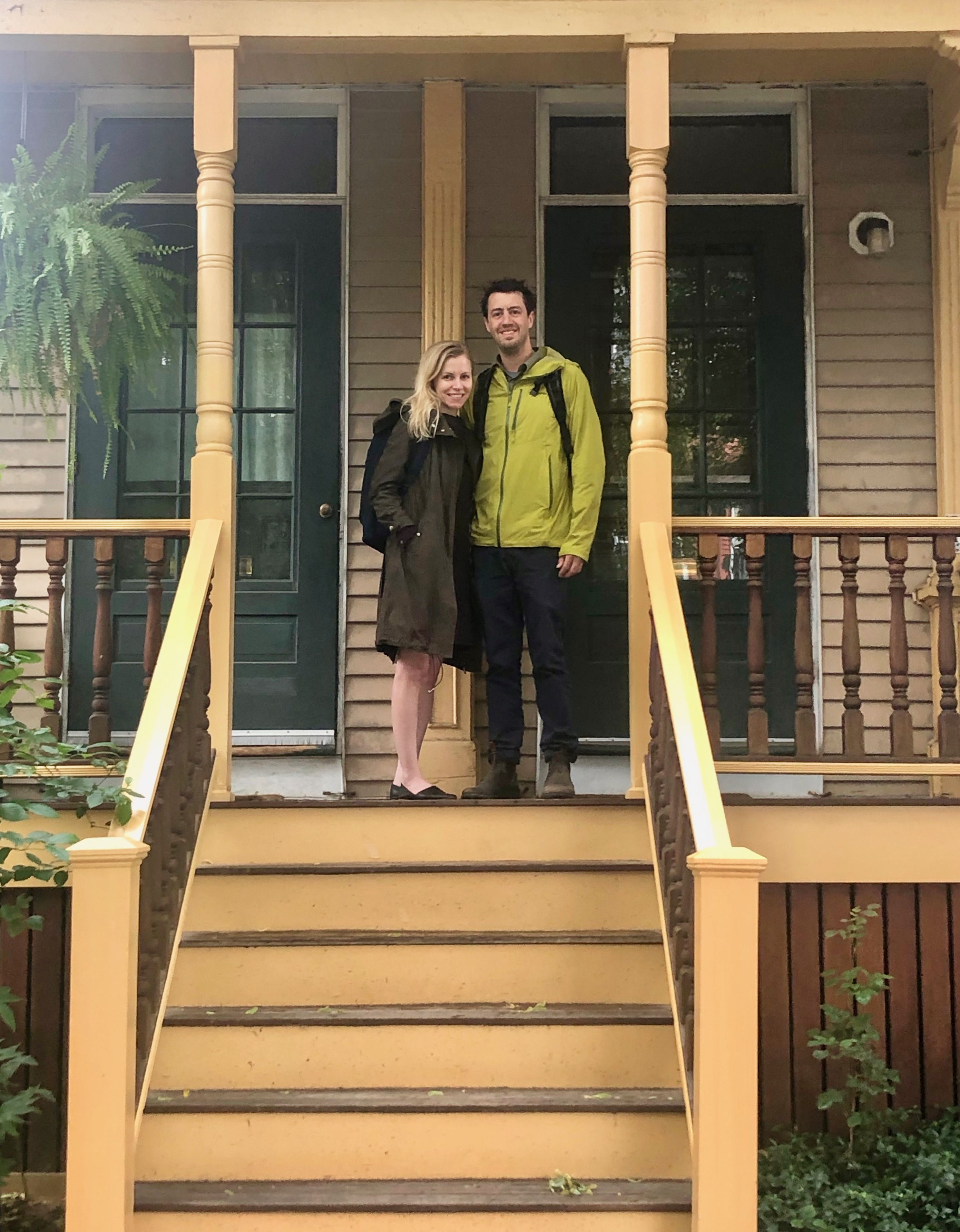 Excited, I got right to work to help Rhi and Jared fulfill their vision. Their frequent travel commitments required me to monitor the market carefully and schedule showings around their busy work schedules. At times, I would visit properties on their behalf, sending them information. Other times, I scheduled private showings for them. They also visited weekend open houses. Together, we considered each new listing in turn.
Along the way, two Jamaica Plain condos had promise. Rhi and Jared found it was hard to compete in multiple offer situations where buyers elected to pay cash or waive a home inspection contingency. With each experience, we were able to hone in on what was most important to them, as well as discuss market value through detailed property information and careful analysis within the context of strategic options for their strongest offer. They were determined to wait for the right place, and I encouraged them not to settle or give up on what they truly wanted. Our journey together continued.
"Maggie helped us find exactly what we wanted, for the price we wanted, in the neighborhood we wanted - something we thought was impossible after months of looking prior to meeting her." -Rhi & Jared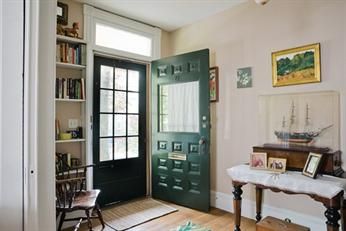 Ever on the lookout, I had the opportunity to preview a condo in the Winter Hill neighborhood of Somerville right before it came on the market in early Spring. It immediately struck me as something Rhi and Jared should see: It had a certain charm in the details - pocket doors, transom windows, built-in shelves, original hardware, and lots of windows. There was space in the basement for a workshop and a little backyard for a garden. The kitchen was serviceable but not yet updated. Located on a quiet tree-lined street, the house was accessible to multiple forms of public transit. And, it was just rough enough around the edges for Rhi and Jared to be able to move in and add their own personal touch.
I sent them the listing details immediately, and they agreed they wanted to see it. When an early offer came in late that night from another interested buyer, I was in touch with the listing agent and facilitated a last-minute showing for Rhi and Jared on their lunch break the next day. As I drove them back to work after the showing, we discussed how the house was indeed what they wanted and specific ways in which to craft a competitive offer. I had prepared a property valuation for them to review so that they had an understanding of the comparable properties in the neighborhood. We submitted an offer that afternoon and persevered through multiple rounds of bidding and further negotiations over a couple days to ultimately triumph over the other buyer. Offer accepted!
Our journey together continued. I made sure Rhiannon and Jared were connected to an experienced team to get them to a successful closing. I coordinated scheduling the home inspection and making sure they had all of the pertinent information they needed to review the home inspection report. While we were prepared for the report to reflect issues common to an older house, I was able to negotiate the price down further on their behalf. Every dollar counts when purchasing a home!
In the weeks that followed, I continued to facilitate all details of the closing with everyone — from the attorneys, the lender, the listing agent and seller, as well as Rhi and Jared. I made sure we were on track with all deadlines leading up to the closing. We confirmed everything was in order at a final walk-through of the house, and I accompanied them to sign the closing papers with their attorney.
Listening carefully and continuously and then acting quickly based on what I heard is a large part of what makes this story a success. I am thrilled for Rhi and Jared and for the privilege to be a part of their journey to this property, now theirs to create a home by their own design.
"We are so grateful to Maggie for her professionalism, patience, and rigorous approach to helping us through every step of purchasing our first home. Although we hope to stay in this house for a long time, we will not hesitate to work with Maggie for all of our future real estate needs." -Rhi & Jared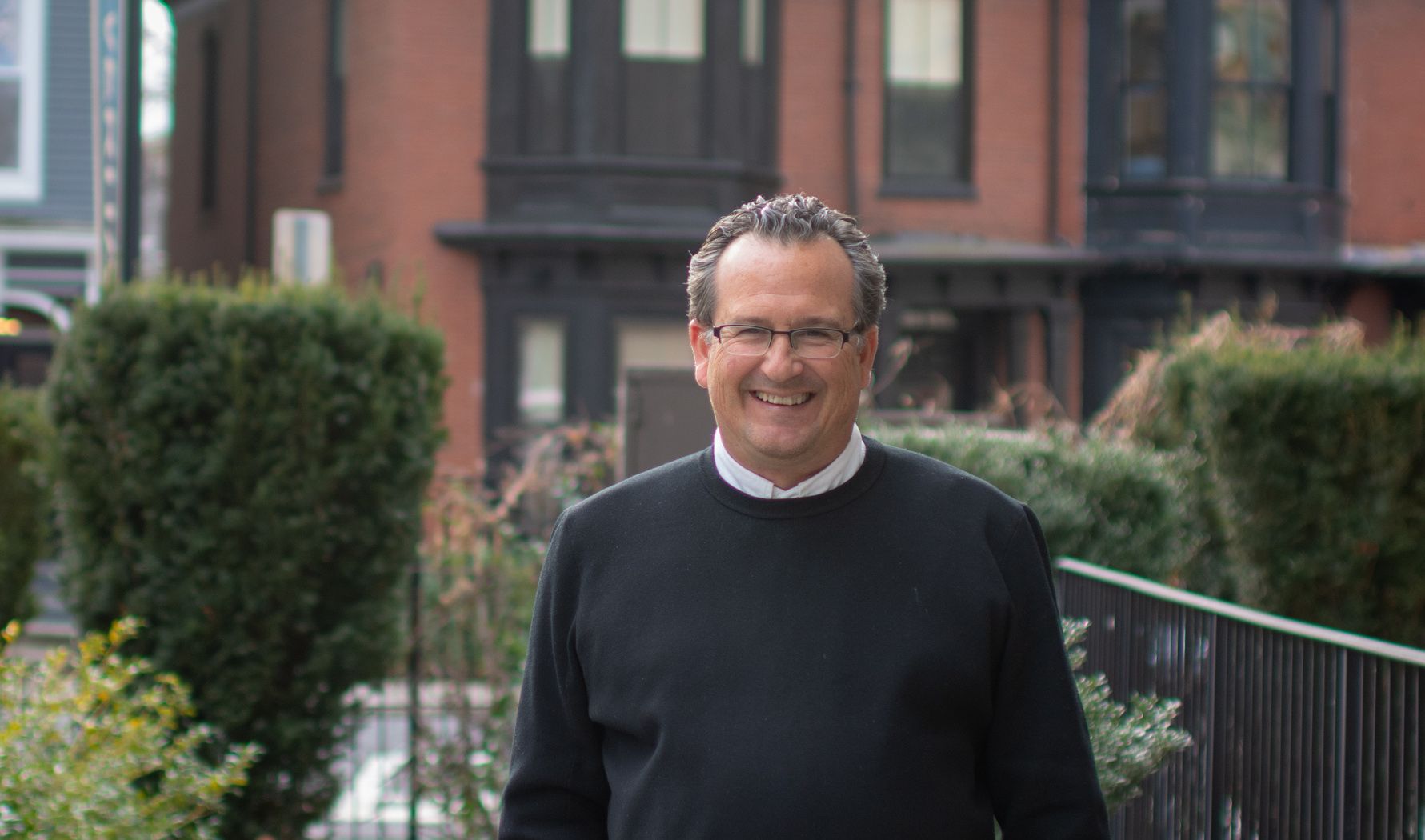 Buyer success stories shared by top Realtor Charles Cherney and members of the Charles Cherney Team at Compass.