As noted in Wikipedia, Love Story is a 1970 American romantic movie written by Harvard graduate Erich Segal, who was also the author of the best-selling 1970 novel of the same name.
The film stars Ali MacGraw and Ryan O'Neal, alongside John Marley, Ray Milland, and Tommy Lee Jones in his film debut in a minor role.
Love Story is a love story. Oliver Barrett IV, the heir of an American upper-class East Coast family, is attending Harvard College where he plays ice hockey. He meets Jennifer "Jenny" Cavilleri, a quick-witted, working-class Radcliffe College student of classical music. They quickly fall in love despite their differences.
The Love Story scenes set on the Harvard campus and in Cambridge itself were filmed on location.
"Harvard was a character in the film,'' O'Neal said upon his return to the campus with McGraw in 2016. "Being on the campus, filming on the campus, being amongst the students — it helped a lot.''
If you love Harvard and Cambridge, you will love seeing these locations star in the film!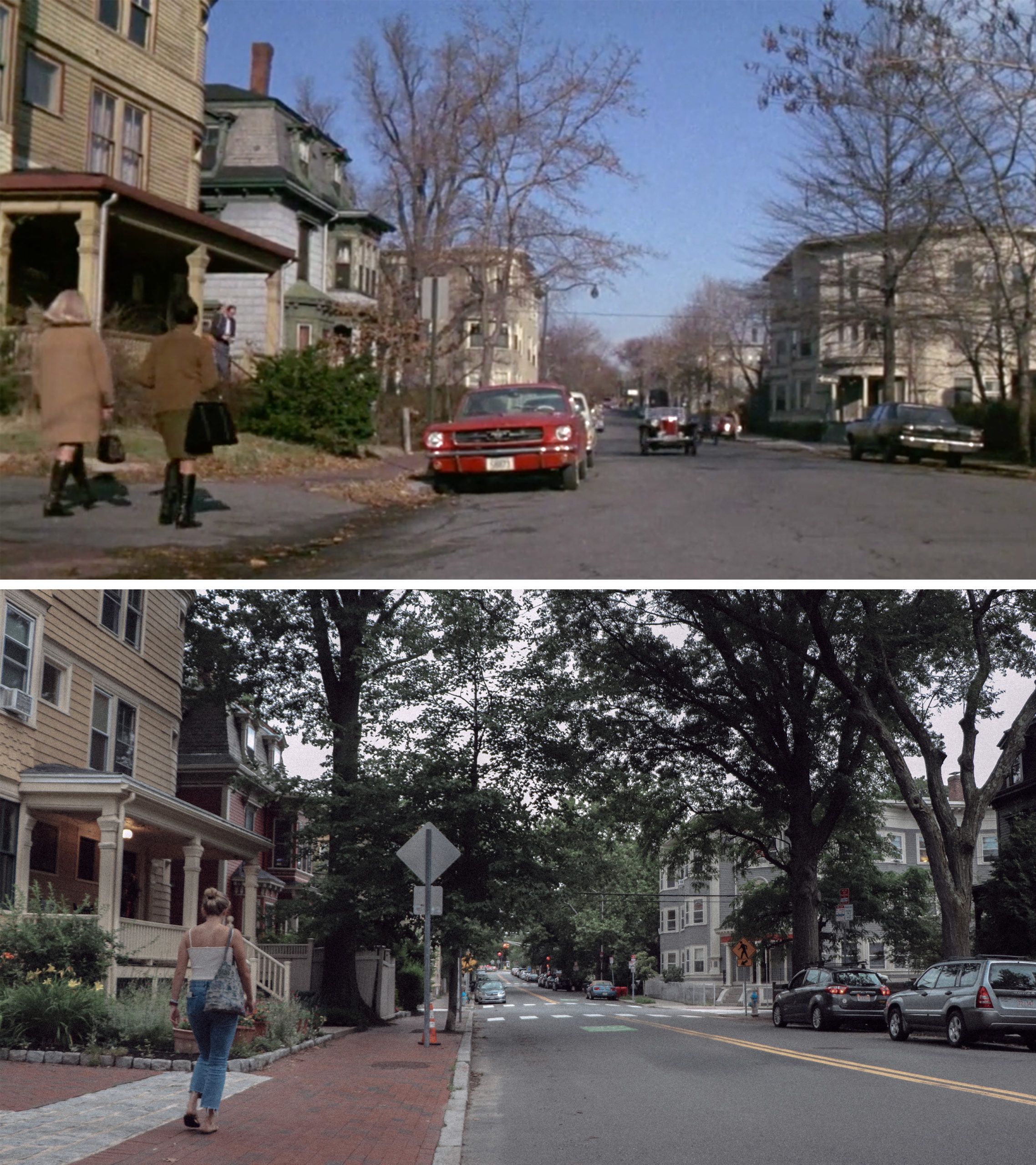 Some of the movie's key scenes were filmed along Oxford Street in Cambridge's Agassiz neighborhood.
The film is famous for the line "Love means never having to say you're sorry." The line is spoken twice in the film: once in the middle of the film, by Jennifer Cavilleri (MacGraw's character), when Oliver Barrett (O'Neal) apologizes to her for his anger; and as the last line of the film, by Oliver, when his father says "I'm sorry" after learning of Jennifer's death. In the script, the line is phrased slightly differently: "Love means not ever having to say you're sorry."
Fans won't be sorry to learn that in 2020, Love Story was newly restored from a 4K film transfer for its 50th Anniversary and the restored film can be streamed online.