Meet Me in Central Square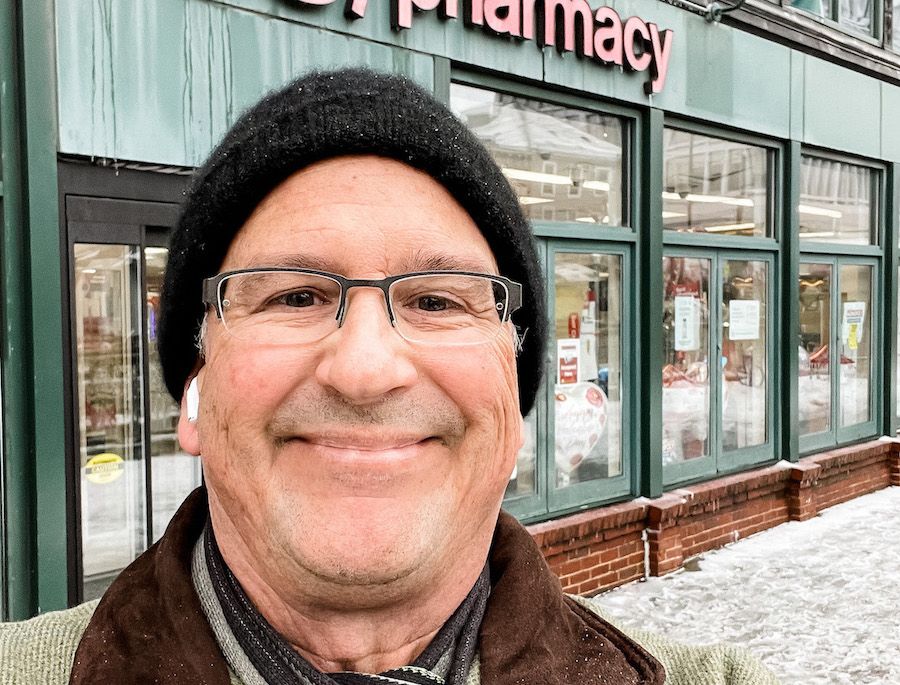 If someone would have told me in 2020 that I would receive two vaccines and a booster in the cosmetics aisle at the CVS in Central Square in 2021, I am not sure I would have believed it. But it's true! I found my way to the CVS at 624 Mass Ave in the heart of Central Square three times for my three shots. And I do wonder if I will be back here for another booster.
I made a video in 2020 (see below) about 5 Things I like about Central Square in Cambridge, Massachusetts. Alas, one of those things – Rodney's Bookstore – has closed down, and another – Craigie on Main – has temporarily closed. Welcome to Central Square in Covid times.
Remarkably, a new hotel opened in Central Square in the fall of 2020. It takes its name – 907 Main – from the building's street address at 907 Main Street, which is near Lafayette Square, where Main Street meets Mass Ave in Central Square. The exposed brick and industrial elements are appealing for sure. One day soon I hope to visit Blue Owl, the top floor rooftop bar found here.
Don't miss out on Praliné, a French patisserie on the Columbia Street side of 907 Main. Is there anything better than a fresh croissant?
And did you know that Toscanini's Ice Cream is open again right next door at 899 Main Street? Toscanini's hours are noon until 11 PM, Wednesday through Sunday.
Market Central – a large new apartment building – has also opened in Central Square at 425 Massachusetts Avenue. The building towers over all its neighbors.
Amazon has a return center in the heart of Central Square that I have found my way to twice in recent weeks. Handy.
Be sure to check out my interactive map below for Central Square + the Port neighborhood to learn more about what is found here. And meet me in Central Square!